There is a tremendous amount of new tech being released that could potentially take the gaming industry to the next level.  
The incorporation of 5G and augmented and virtual reality (AR/VR) technologies into the gaming industry have led to a stir in conversation regarding the future of the industry.  Subscription models, streaming and spectatorship platforms and gamification have the ability to serve the needs of consumers and companies from both the gaming industry and other tech industries looking to emulate these success stories for their business models.
Even though there are plenty of gizmos and gadgets being developed, the big question on the minds of industry experts is what the big pull for consumers to this new tech will be?  Why are these technologies considered to be revolutionary and what must companies do to implement this tech for their game/game platform? Let's take a closer look to find out what lies ahead for the gaming industry at large.

5G Technology Is Poised To Take Over Gaming


5G technology has been a big focal point in the technology community since it began to be discussed on the heels of 4G technology rolling out in 2010.  It wasn't until last year when 5G was being tested in advance of the upcoming 2020 Japan Olympics that people started to take notice in the massive benefits of the technology.  Rajeev Suri, CEO of Nokia, tells us that "unlike 4G and previous generations of technology, 5G is very different. It stands across the full network from mobile access to cloud core, from software-defined networking to all forms of backhaul, front haul, IP routing, fixed networks, software, and more."

Although the specifications of 5G are still evolving, we do know that the technology qualities specific to the gaming industry will support the inclusion of all cloud-based players.  Since a good portion of gamers are now migrating to mobile devices, 5G gives a significant boost in performance by lowering the latency ten-fold.  This is huge news for the competitive gaming opportunities of mobile gaming because it increases the fast-paced entertainment abilities for 4K streaming that is lagging with 4G technology.

The Effects of Augmented and Virtual Reality (AR and VR) On Gaming


Virtual Reality (VR) has widely been regarded as a fad technology since it's attempted market adoption back in the 1980s and 1990s.  It wasn't until Facebook decided to buy out the innovative, emerging VR company, Oculus VR in 2014 for $2.4 billion for the purpose of bridging the gap between social media and gaming that people in the industry took notice.  Ever since then, the market for VR game development and hardware have skyrocketed.

At the same time as VR was attempting its first run at massive, worldwide adoption in the early 1990s, the idea for Augmented Reality (AR) came into existence as well.  Although not as massively marketed as its VR brethren, AR quietly made an impact in the tech industry for the decades leading up to market adoption in mobile games such as Pokémon Go.  This fully immersive experience puts gamers right into the thick of the action and has a myriad of possible applications outside of the gaming industry as well.

Due to VR's tepid growth in the gaming industry as of late, many developers are setting their sights more on mobile AR, which doesn't require the user to buy any new, expensive and clunky hardware to experience.  Video games are expected to spearhead the AR & VR market, allowing it to reach a staggering valuation of $217.3 billion by the end of 2025.  Due to Apple's ARKit and Google's ARCore providing the raw material for AR app developers to take the technology to the next level, it's almost definite that AR will be taking up a larger chunk of this multi-billion dollar marketplace than VR in the future.

Gaming Subscription Models Are Everywhere


Gaming subscriptions used to be scarce with only Microsoft and Sony offering them in Xbox Live and PlayStation Plus, respectively.  But Hugues Ouvrard, Head of Xbox in France, says that "most of the music consumption in the world [now] is subscription based and most video consumption is subscription based."  It is for this reason that the gaming industry can no longer turn a blind eye to the successes of other technology subscription models.  

The fact remains that Netflix, Hulu, Amazon Prime, and other subscription models have been slowly but surely taking considerable profits away from the gaming industry's target audiences.  This is not to mention that these companies are looking to take a page out of the book of the gaming industry to try to understand further how they tick.  One way that Netflix did this was to poach former Activision-Blizzard CFO, Spencer Neumann, to be their own CFO early this year.  This was the jump off point for the rest of the gaming industry to begin rolling out their own game subscription models.

What these subscription models offer gamers is the ability to tailor an offering where they can provide the types of games experiences that might be more relevant to the gamer.  This doesn't change anything for gamers as the games are relatively the same, but it does change the expectation on game developers to market blockbuster AAA games in the future.  Instead of having to create games that need to sell millions of copies just to break even, gamers are given a constant rotation of new and classic games which allows developers and publishers to take more creative risks.  This does pose a potential problem for the industry though as the prospect of producing "never-ending games" may spell disaster for employee burnout which has become a perpetual issue this year with many gaming industry employees seeking to unionize.

Streaming/Spectatorship Is Growing Like Wildfire
Market research firm Newzoo predicts that by 2021, revenues from esports will have increased by 82% to $1.65 billion, with a substantial amount of that revenue coming from growth opportunities related to spectator monetization.  Unlocking the relationships which exist between spectators, developers and streamers through new tools and interactive concepts could possibly redefine how online games are experienced and how developers can tap into a wealth of revenue options.
On the flip side of the coin, streaming platforms such as Twitch have begun to roll out an ecosystem designed to capitalize on this long-term engagement for eSports events.  This allows spectators to interact more closely with their favorite streaming personalities without actually being at the events.  These streaming platforms have already seen huge profits from monetizing the actions of their spectators and will continue to do so as long as the eSports industry continues to grow.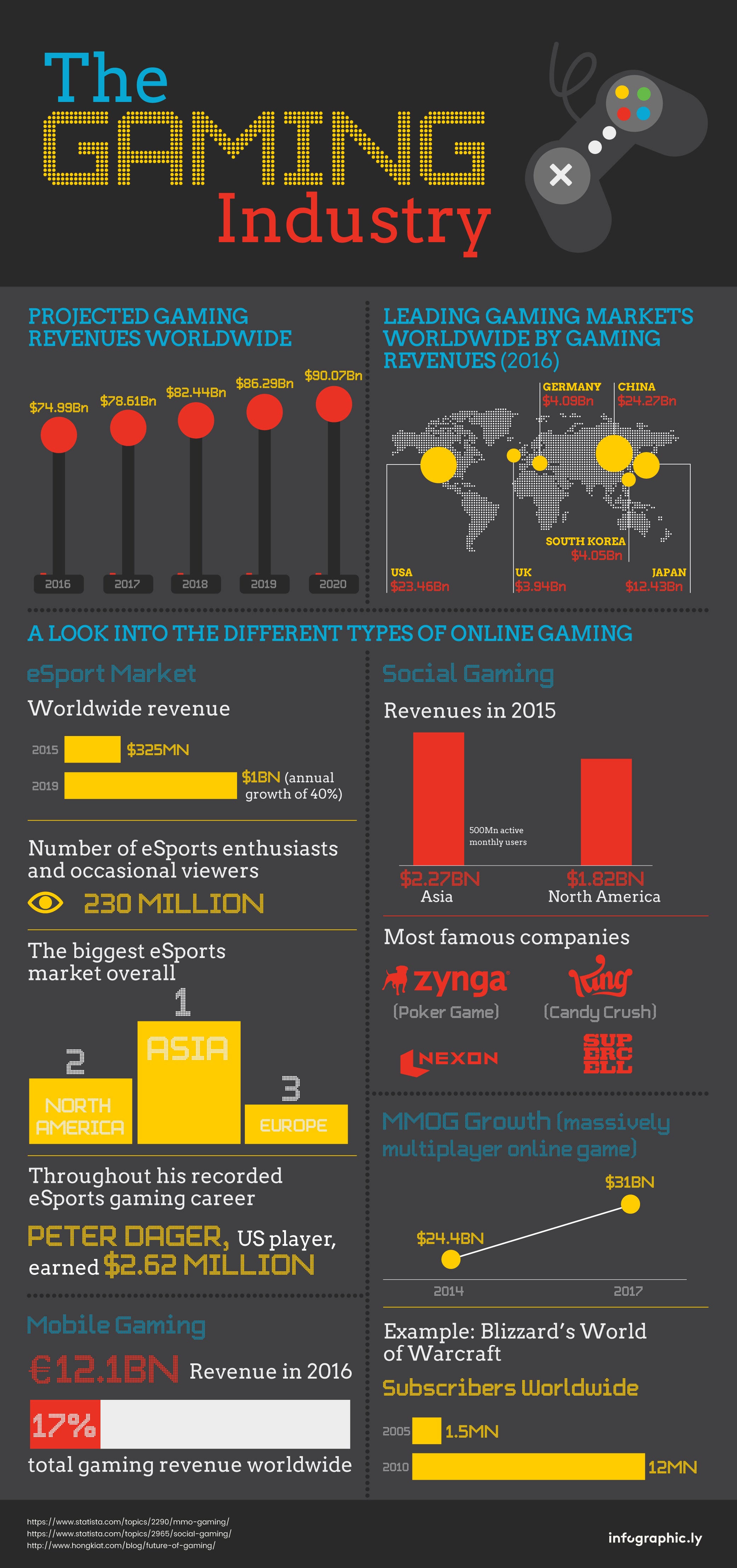 Companies All Have A Hand In Gamification
Gamification has been the buzzword of choice for a myriad of companies seeking to get a leg up in their industry through emulating the freemium models and microtransactions that have helped to propel the gaming industry to new heights in recent years.  Other tech companies have followed suit by developing their own suite of mobile apps that are free to download and play which is the ultimate incentive for prospective users to download.  
Once the users are hooked on using the app through a rewards system, they are given the option to rapidly excel through these microtransactions.  These microtransactions are also used to sell vanity items and in-app content which don't give the user an unfair advantage over their non playing counterparts.  Social media has allowed these apps to give mobile games an added social element to help make the experience more shareable and increase the number of potential paying users in the future.
---
Propane, Digital Agency - San Francisco
1153 Mission Street
San Francisco, CA - 94103
415 550 8692