Companies need to understand how to integrate Augmented Reality (AR) into their organizations in a way that contributes to a positive change for their internal operations and consumer interactions.
There is a need to focus on what effects integrating this technology can have on internal processes. How can AR make your organization's employees faster, more efficient, and effective? Let's review the industries that have been using AR solutions for years and which industries are looking to integrate the technology into their organizations to produce positive results in the future.
What is AR and which industries use it regularly?
AR augments the world around the user via computer-generated perceptual information that alters their ongoing perception of a real-world environment. Although rather crude and clunky, the first head- mounted AR display was created more than 50 years ago in 1968 by Ivan Sutherland and Bob Sproull. Since then, AR has been developed and used in different industries and settings with the latest iterations being location-based via GPS, Wi-Fi, and Bluetooth technologies. Here are two industries that are amongst the earliest adopters of AR technology that have been benefitting from its usage for years.
Gaming
The gaming industry has been using AR technology since it was first introduced for the Xbox 360 console in 2010 and then again for the Xbox One in 2013. The technology was received well, but not as massively adopted as developers would have preferred, thus leading to its worldwide discontinuation on all platforms in 2017. Ironically, the year prior saw a huge uptick in AR game adoption on mobile devices with games like Pokémon Go and standalone hardware like Microsoft HoloLens and Magic Leap making waves in the industry. AR has also taken off in eSports lately, as viewers have seen it being used during matches to overlay stats and analysis of their favorite teams during a match to enhance the competition.
Real estate
For years, realtors and developers were reluctant to get up to speed with the latest technologies. Then the recession and housing crisis of 2008 struck the U.S. and the real estate industry was forced to pivot and find a way to make homes more desirable for prospective buyers. AR technology is currently being used in the real estate industry to digitally model ever square foot in homes and help buyers to visualize various design options that they covet in that particular space (even if they're not physically in the home during their viewing). On the building side, architects can provide construction laborers and other industrial workers better direction via AR that features thermal imaging complete with guided work instructions. When these technologies are combined, it allows for end-to-end quality assurance for the developer and the buyer alike.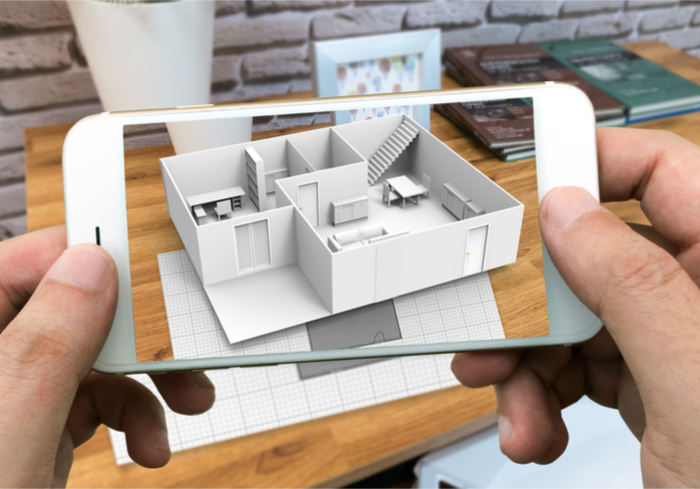 Brands that use AR best
Many brands are leveraging AR in new and exciting ways. Here are a few of the companies that stand out already in their own unique ways:
• IKEA – Low-cost furniture retailer IKEA introduced an AR app to give customers the opportunity to visualize their products in their space without coming into the store. This allows customers to see the true to scale sizes of furniture without having to measure every square inch of their intended area.
• Lacoste – French sportswear company Lacoste developed an AR app that gave customers the option to digitally try on their shoes when they were in the store. The app also creates AR experiences that is integrated with in-store signage, thereby enriching the customer's retail experience exponentially.
• New York Times – The New York Times developed an AR app that can be used for mobile devices to give readers a more immersive experience related to their sports content. When a reader is thumbing through NYT's content, AR images pop up that pertain to that specific content, thereby improving the reader experience.
AR trends 2019
Rony Abovitz, Co-Founder and CEO of Magic Leap says, "For cool things to happen, you have to get out of your comfort zone." Let's look at some of the trends in AR development that are cascading through various industries:
AR as a teaching tool
AR is a natural fit for integration into educational learning situations. It allows students to immerse themselves in everything from mathematics to chemistry. Interactive AR models can be used in classroom settings fairly easily to make learning more enjoyable for children who are visual learners or developmentally challenged. AR adoption is currently being integrated at the high school level due to new research that points to 95% of teens owning a smartphone. Educators hope that the mass adoption at the high school level can eventually trickle down lower grade levels over the years as the technology becomes more commonplace.
AR in retail
The retail industry immediately saw the benefit of integrating AR into their sales environment. Whether the user is in-store or online, retailers have used AR to give customers a next level shopping experience via AR.
AR apps can give shoppers instant product information and allow them to compare other items based on their specific preferences simultaneously. This allows physical retail stores to create memorable in-store experiences that educate, entertain, and engage customers that connect them to their physical products.

AR in automotive
Augmented reality has a variety of usages in the automotive industry across the digital and dealership spaces. Many of the current AR innovations that are already available in vehicles pertain to heads-up displays (HUDs) which can enhance the driving experience exponentially. Many future AR integrations focus on adding features like optimizing a car's manual to provide 4D images with every page turn to showcase further information. It can also be used to physically prototype the customer's car with all of their preferred options before they purchase it. Showrooms can be decked out with AR sensors that project interactive customization features to customers and even allow them to test drive the car without driving it an inch. This makes for a more convenient and safe way to get a physical feel for the driving experience, thus helping the consumer come to a conclusion on their preferred vehicle quicker.
AR in manufacturing
The manufacturing industry has been a hotbed for efficiency upgrades in recent years. AR is just one of those efficiency upgrades that factories can use to visualize, calculate or model their operations more effectively. Projection AR is predominantly the focus of optimizing the safety factor of manufacturing efforts and improve quality control. Manufacturers can superimpose holographic images with 4D instructions over them to educate employees on how to use specialized heavy machinery. Prompts could be developed to pop up at various timeframes of the employee's machinery use to ensure that they are operating under the appropriate level of safety, speed, and precision. With much of the manufacturing industry looking to automate in the future, AR can effectively bridge the gap between man and machine, while equipping workforces with the right information to succeed in their new and improved work environment.
AR in health care
AR is slowly finding its way into healthcare by helping surgeons perform delicate surgery, keeping autistic children company, and helping patients with Parkinson's disease and other neurodegenerative diseases. Rob Crasco, AR/VR Influencer says, "AR is the future of [medical] training due its great potential for streamlining the training process and cost reduction in getting workers up to speed." AR has already made huge leaps in allowing medical staff the ability to diagnose, monitor, train, and localize their efforts in unison. AR can drastically improve the quality of treatment a patient receives, and helps enhance the performance of medical professionals exponentially.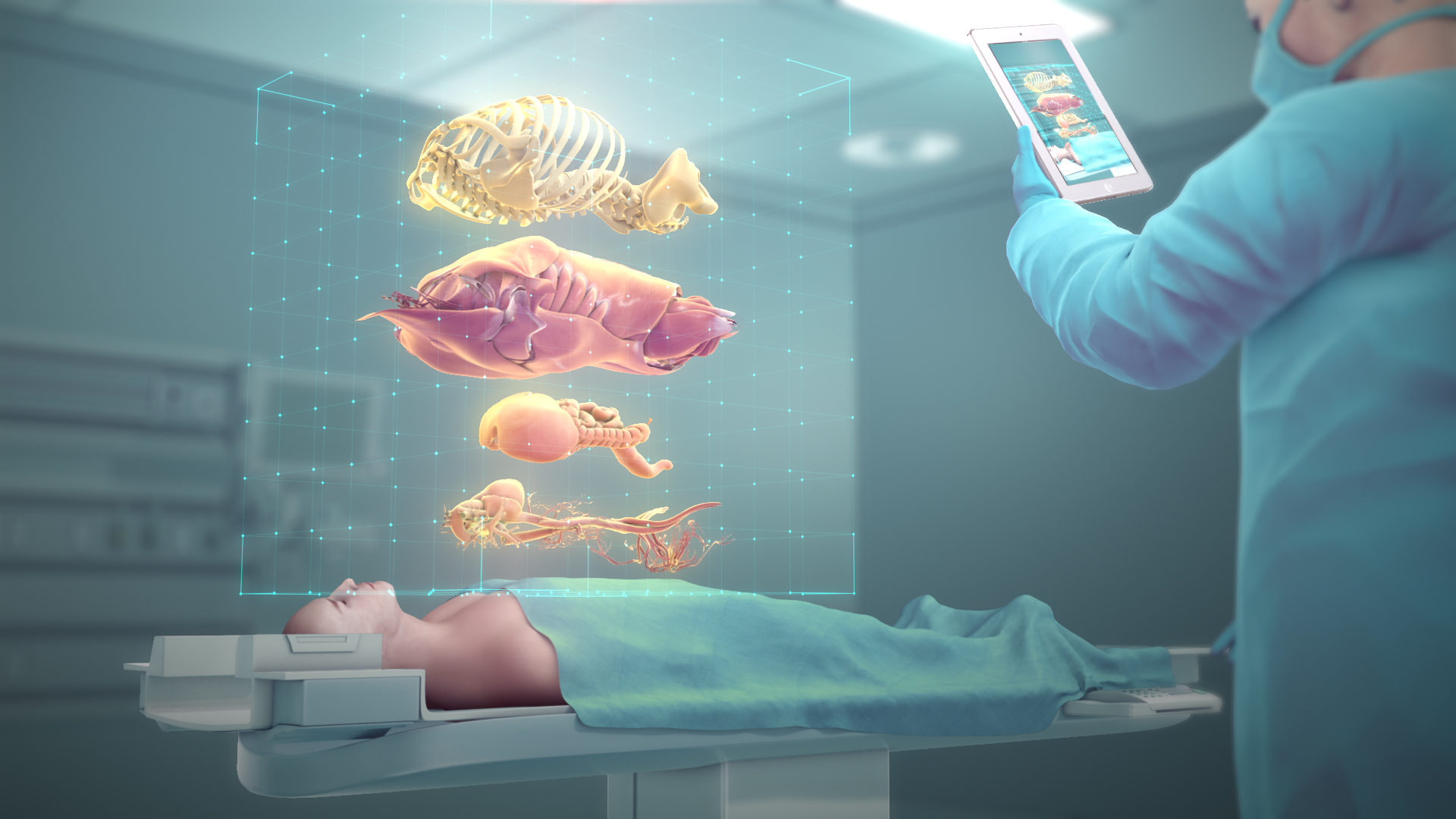 AR apps are being used in classroom settings to help teachers better illustrate the impact of diseases and help caretakers learn the pathology and consequences of a particular condition. This methodology allows for more effective treatment and prevention of disease. Surgeons can also use the AR tools to rehearse the procedures and exercise precise steps which will allow them to accomplish operations quicker and with minimal damage to tissues in real situations. Emergency responders are finding this technology to be extremely beneficial for them to find necessary information without wasting time on manually searching through their database.
Closing thoughts
We already know that Augmented Reality makes our lives more engaging, but the technology is so much more than that. AR has the ability to be innovated, manipulated, and integrated into a multitude of other processes and functions that we never thought possible just 10 years ago. With the rate of adoption increasing in a variety of industries as of late, it will be interesting to follow the future as AR continues to blossom into the next decade.
---
Propane, Digital Agency
1153 Mission Street
San Francisco, CA - 94103
415 550 8692