Companies of all sizes have been deeply entrenched in developing customer experience-based initiatives to propel their brands to the next level as of late.
These brands have been focusing their attention for years on incorporating new technologies into their platform to acquire new customers. Now, many companies have found that the technologies that they worked so hard to integrate into their sales platforms have also been incorporated into platforms of other companies as well. To get a leg up against their competitors, brands are looking to the Internet of Things (IoT) to help bridge the gap between technology and customer experience to help them retain their current customers while also influencing them to refer their cohorts to engage with/on the brand's platform.
Let's get a better understanding of IoT as it pertains to the omni-channel customer experience and how your company can use both cohesively to drive innovation.
What is Omni-Channel Customer Experience
Omni-channel is the best way for customers to own their data and experience, which gives them the ability to guide their future customer experience. Omni-channel seeks to provide customers with an optimum, seamless experience through gathering context and information across all engagement channels. Omni-channel applies a multimodal functionality to provide continuity to your brand to allow it to perceive and understand all things around it. This type of platform provides the basic cross-channel functionality required for smooth customer engagements.
The functionality of a multimodal system gives representatives the ability to oversee every detail of a customer's interactions so that they can provide them with the most seamless experience possible. Representatives can use various modes of communication such as voice, text, email, chat, social media, online FAQs, and more to engage with customers along their journey. This allows the representative to gain a clear overview of each customer's journey from start to finish to facilitate smoother and all together better interactions across multiple channels in real time.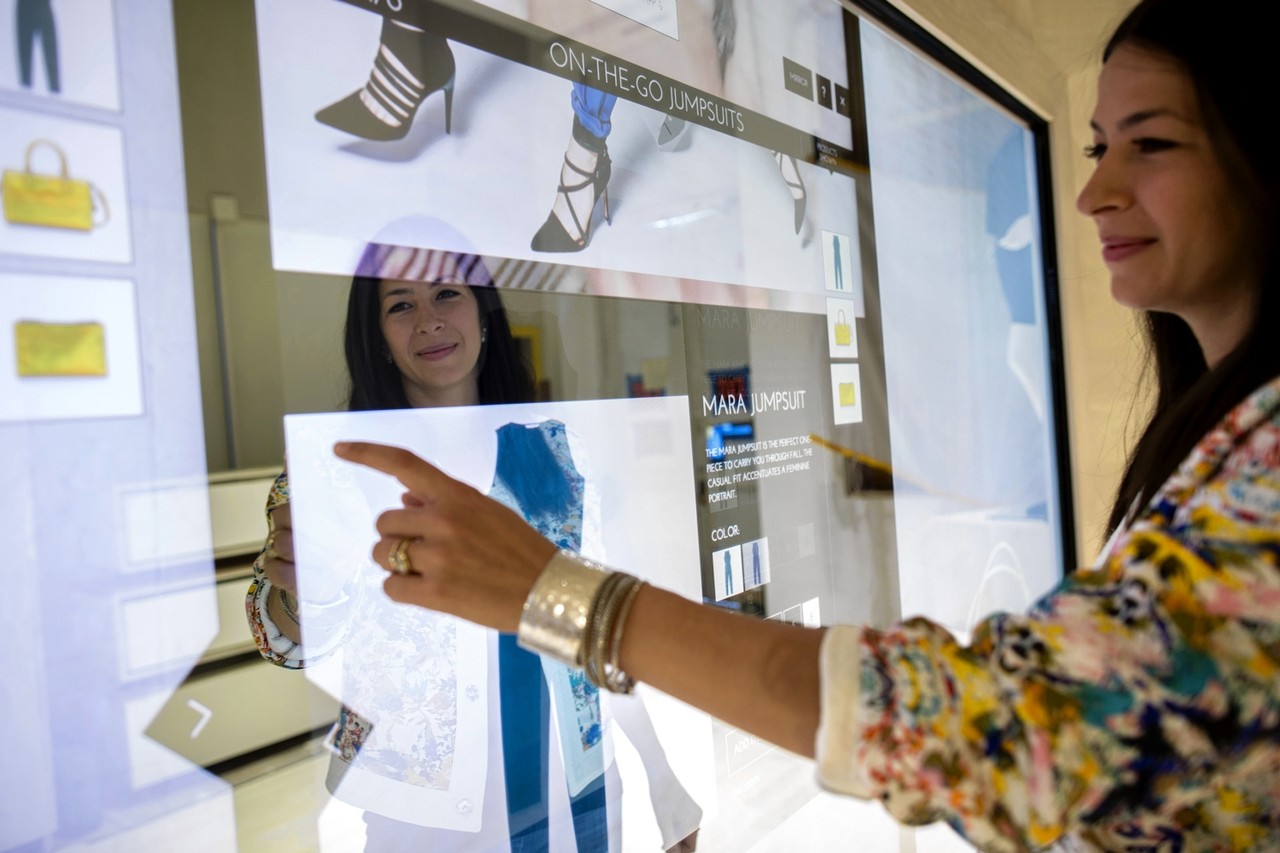 What omni-channel does best is it allows agents to bridge the gap between channels and departments to fulfill the customer journey that is not even touched on in other multi-channel approaches. Omni-channel does this by combining data-rich mobile and web experiences with the personalized touch of a retail or branch office face-to-face customer experience. These features can convert first-time customers to long-term brand loyalists because of the wealth of information available to the representative. As representatives become more efficient at using the latest technologies (such as IoT), they can be more adept at driving customer satisfaction and loyalty rates while also reducing business costs.
The brands that can train their teams to interpret omni-channel data best can outperform their competitors when it comes to understanding and pre-empting their current and potential customers' needs. Omni-channel solutions give online shoppers the ability to ask questions over web chat with a representative that can see details of their web request. The representative who is communicating with the customer digitally over web chat can see how many times that customer has called or engaged with a representative online, the details of those conversations, and the customer's personal information and preferences. The representative can then apply all that customer information in the moment of a new interaction, fluidly and proactively. This is different from the more cumbersome approach of the customer having to call into a call center representative and having to communicate their question/scenario to a person without any insight into their prior experience(s).
Omni-channel solutions such as the example with the digital representative can have a tremendous effect on the end-to-end customer experience as it pertains to price, relationship, service and continuity which will ultimately influence a customer's final decision to purchase. In the end, an omnichannel customer experience is the most granular, detailed, and efficient CX an organization or representative can provide. When brands are given the opportunity to quickly and effectively solve their customer problems and eliminate the possibility of a negative review that might cascade into future customer interactions, that is always a win.
What is Internet of Things?
The "Internet of things" (IoT) is a concept that not only has the potential to impact how we live but also how we work in a customer-first environment.  Essentially, IoT is a giant network of connected "things" (including people) that is tapping into the well of data from devices such as smartwatches, door locks, appliances, security systems and more to improve personalization at all levels of a customer's journey.  IoT can help to predict customer actions based on data insights captured in real-time.  
This level of access to data models in the cloud can improve every aspect of the customer experience for a variety of industries.  This increase in connectivity and real-time analysis of customer data allows organizations to harness the information and convert it into actionable insights.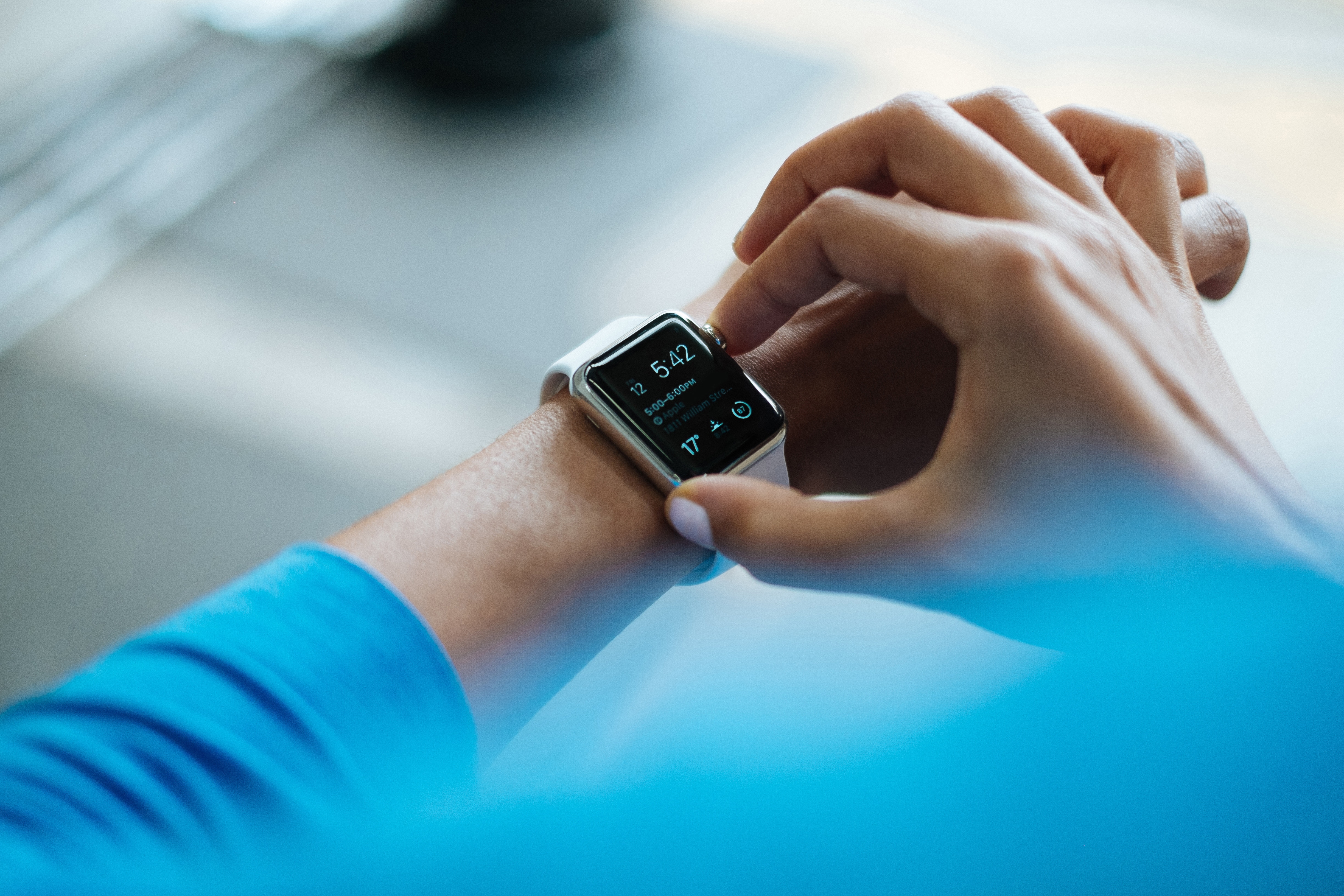 IoT can also lead customers to purchase a product by offering them a special bundle on that item with another item from the store.  This proximity-based data processing methodology can then be utilized in strategic ways that optimizes future in-store and digital promotions.  
Tamara McCleary, CEO at Thulium, lays claim to this fact when she states that "whether it's geolocation, the delivery of advertising and marketing messaging, or gaining a deeper understanding of what discrete groups are looking for in the delivery of messaging, there are truly endless opportunities for IoT data across the B2B and B2C spectrum." What IoT excels at doing is piggybacking on the needs of modern consumers of all generations who are focused on more convenience during their customer experience.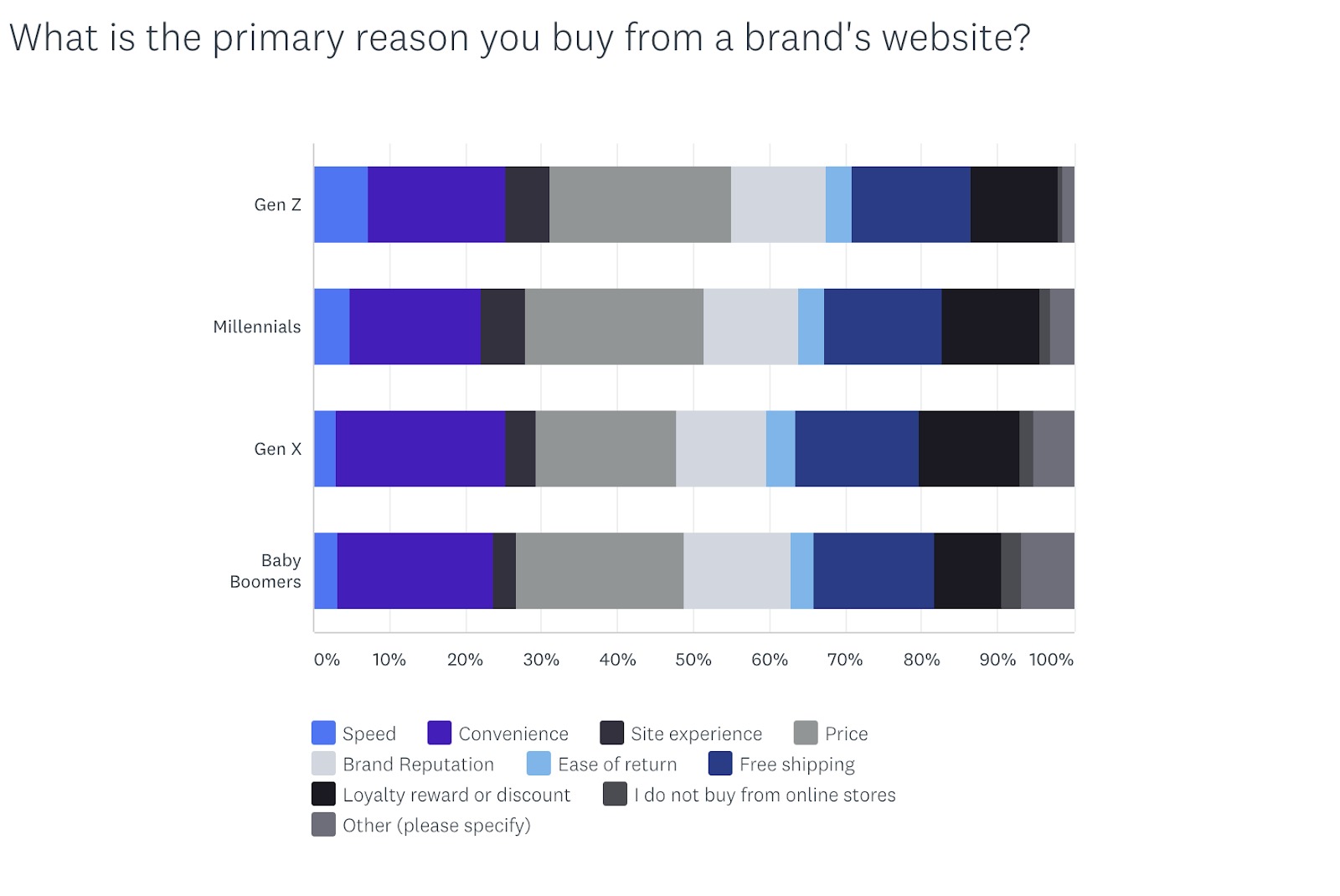 IoT can enhance personalization factors by capturing user behavior and preferences seamlessly for businesses to create a more satisfying customer experience that allows them to facilitate higher unit sales. One example of the positive effects of IoT applications in the automotive industry is the potential for the technology to predict driver actions at a rate that will help make autonomous vehicles safer.
Reimagining an automotive brand for the IoT era requires developing technology that connects car dealers and consumers with streamlined messaging that appeals to everyone. Ease of use and convenience is a big driver of sales for these organizations that allow for an exciting and engaging customer experience.
IoT + Omni-Channel Support
According to research from customer experience consulting firm Walker, by 2020, customer experience will overtake price and product as the key brand differentiator. Brendan Witcher, Vice President and Principal Analyst at Forrester Research, says "In-store experiences haven't changed substantively in over 100 years. Retailers who have failed at hyper-adapting to meet ever-changing customer expectations are now finding those same customers hyper-abandoning their brands." To deter a mass migration of customers away from your brand, IoT can be integrated with an omnichannel platform to collect a wealth of data to derive insights that can take customer engagement to new levels.
Consulting company McKinsey & Company estimates the economic impact of those IoT things will be between $3.9 and $11.1 billion annually by 2025. Omni-channel and IoT can work together to escalate relevant notifications and create personalized experiences that are accessible over a myriad of devices. With big cities and urban populations both growing at a massive rate, they will inevitably require more resources to consume to continue their evolutions. These burgeoning metropolises can get their needs met quickly following each growth stage with the use of IoT in the form of cheap sensor technology, big data, and predictive analytics.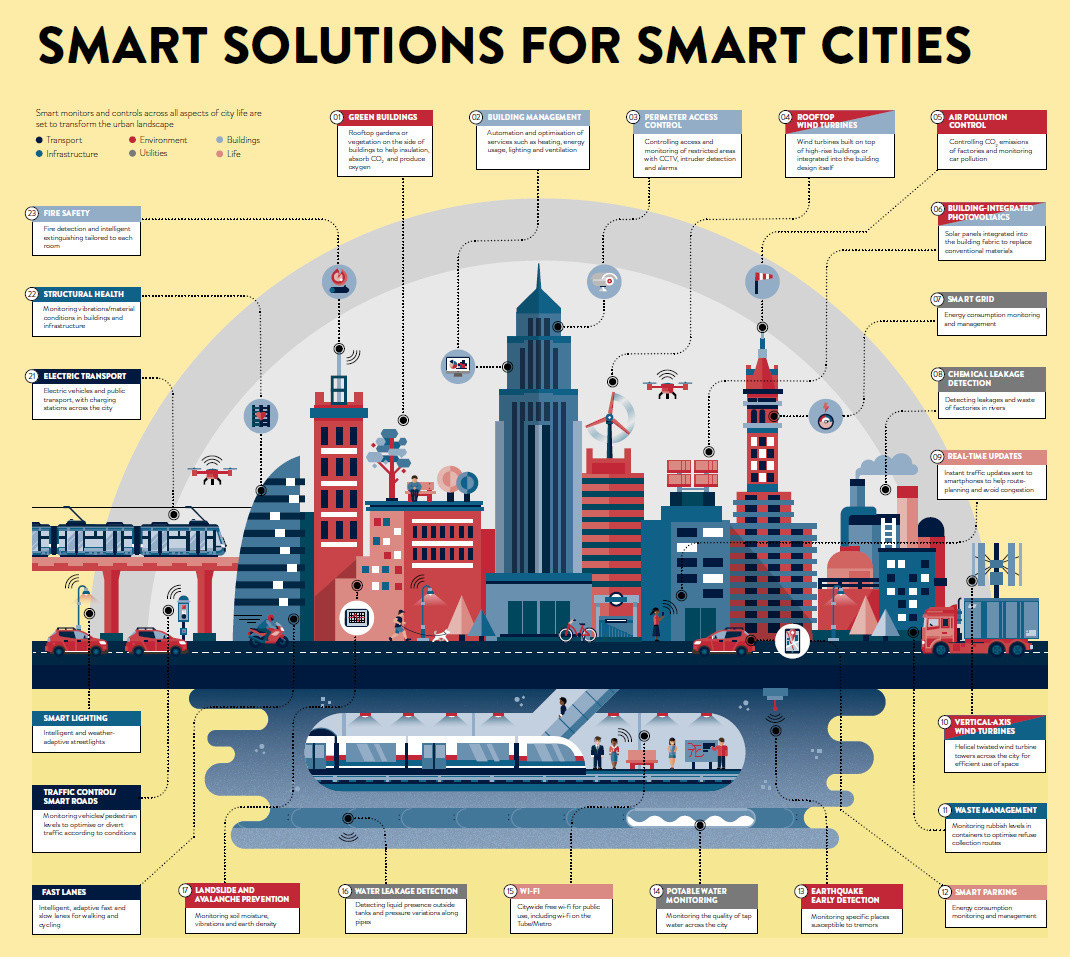 Even mainstream consumer products such as refrigerators can be integrated with the IoT to automatically orders product replacements from the user's preferred store(s) based on their preferences. The IoT can influence the omni-channel sales process and help with inventory control and tracking as well. Omni-channel solutions have built a seamless shopping experience for customers to use while IoT allows brands to promote, cross-sell and/or upsell their services or products in the market to engage more customers.
The one thing that brands need to consider is that 83% of shoppers believe they know more about the products they're looking for than store associates because they have already done their research on the products before setting foot into the retail establishment. According to a SalesForce report, 46% of shoppers still prefer to make their final purchase decision in-store even if they started their product search online. Having an omni-channel solution in place in these cases gives sales representatives on the digital and brick and mortar side more visibility into that customer's buyer persona for them to make the most informed decision on how to close the deal quickly.
On the digital side, technologies such as smart tags (scannable QR codes, RFID tags or NFC stickers) can be attached to products, packages, and pallets to be easily tracked by the customer and any customer-facing representative in the organization to ensure that the final delivery to the consumer is perfectly time to meet their needs. This type of electronic labeling practices let the customer pull up expanded product information instantly in the store on their mobile device and give the brand the ability to display the entire journey of the product from its origin to the shelf.
Takeaways and Opportunities
Over 6,700 stores shut their doors for good last year, setting the record for annual closings. As of this month, 14 retailers have filed for bankruptcy, and more than 1,700 stores have been slated for closure. Many of these store closures can be attributed to a variety of negative customer experiences at or before the point of sale. What these brands experienced was the modern age of customer experience which utilizes social media as a soundboard for customer reviews and testimonials related to the brand.
Ten years ago, if a customer had a bad experience at your store, they chose not to go back and might consider telling friends in their close personal circle. Now, if that same customer has a bad experience, they have the option to voice their opinions on various social platforms with millions (and potentially billions) of people.  Thus, is the cause for these organizations to optimize their omni-channel solution with the IoT.
Omni-channel solutions need to work in tandem with technology such as IoT to influence to enhance the in-store customer experience. With 71% of consumers using their smartphones to conduct research on products before buying them in-store, we can see that brands stand to gain a lot by integrating the IoT into their omni-channel solution.
These consumers are becoming more conscious of how the products that they purchase impact their lifestyle, the environment and the society. The IoT's ability to assist an omni-channel solution in directing consumer traffic to the right product(s) in a company's inventory can allow the organization to reap the benefits of acquiring new customers that can become lifelong fans of their customer experience.
---
Propane, Digital Agency - San Francisco
1153 Mission Street
San Francisco, CA - 94103
415 550 8692