Rome wasn't built in a day and neither are digital communities. This truth is amplified for those brands who are unable to retain their customers after spending a plethora of capital to acquire them in the first place.  
Taking the time to build a community by engaging with them will undoubtedly drive more leads to your business while also improving your brand loyalty and increasing user retention rates.
Constructing an active and engaged community is more cost-effective than throwing money at digital ads that aren't going to nurture your customers past the point of acquisition.  When you consider how a 5% increase in customer retention can increase your profitability by 75%, you start to realize the importance of engagement for the long-term success of your brand.  
Propane has developed unique community and retention strategies for its clients to improve their end-to-end customer experience  (CX)  while maintaining alignment with key business initiatives and objectives.  By understanding the focused engagement strategies that Propane uses when building communities, business can see how customers choose to stick with brands through thick and thin.
Community and Retention Strategies that Matter
Communities are all about interaction.  If you're not taking the time to interact and maintain a high level of responsiveness with your community, none of your community engagement strategies will work.  Forrester explains how 66% of customers say that valuing their time is the most important action a company can take to provide them with good service.  This sentiment shows how the more your community feels that they are being heard, listened to, and valued, the more likely they are to remain on your platform.
Principal of Marketing Insights at Salesforce, Mathew Sweezey, advises businesses to "track every customer touchpoint. Collect data to identify individual personas. Make sure they're on the correct path, and use that data to programmatically scale amazing experiences across the entire customer lifecycle."  Getting involved with your community and seeing what people are posting about, liking, and sharing will help you get to know your followers on a deeper level.  At Propane, we're more interested in attracting, growing, and sustaining communities rather than simply pushing out one-way messages blindly.  This strategic model is what allows our team to create intrinsic value for brands that empowers them to become industry leaders.  Let's look closer at three examples of brands that have seen dramatic benefits from the implementation of Propane's focused community and retention strategies.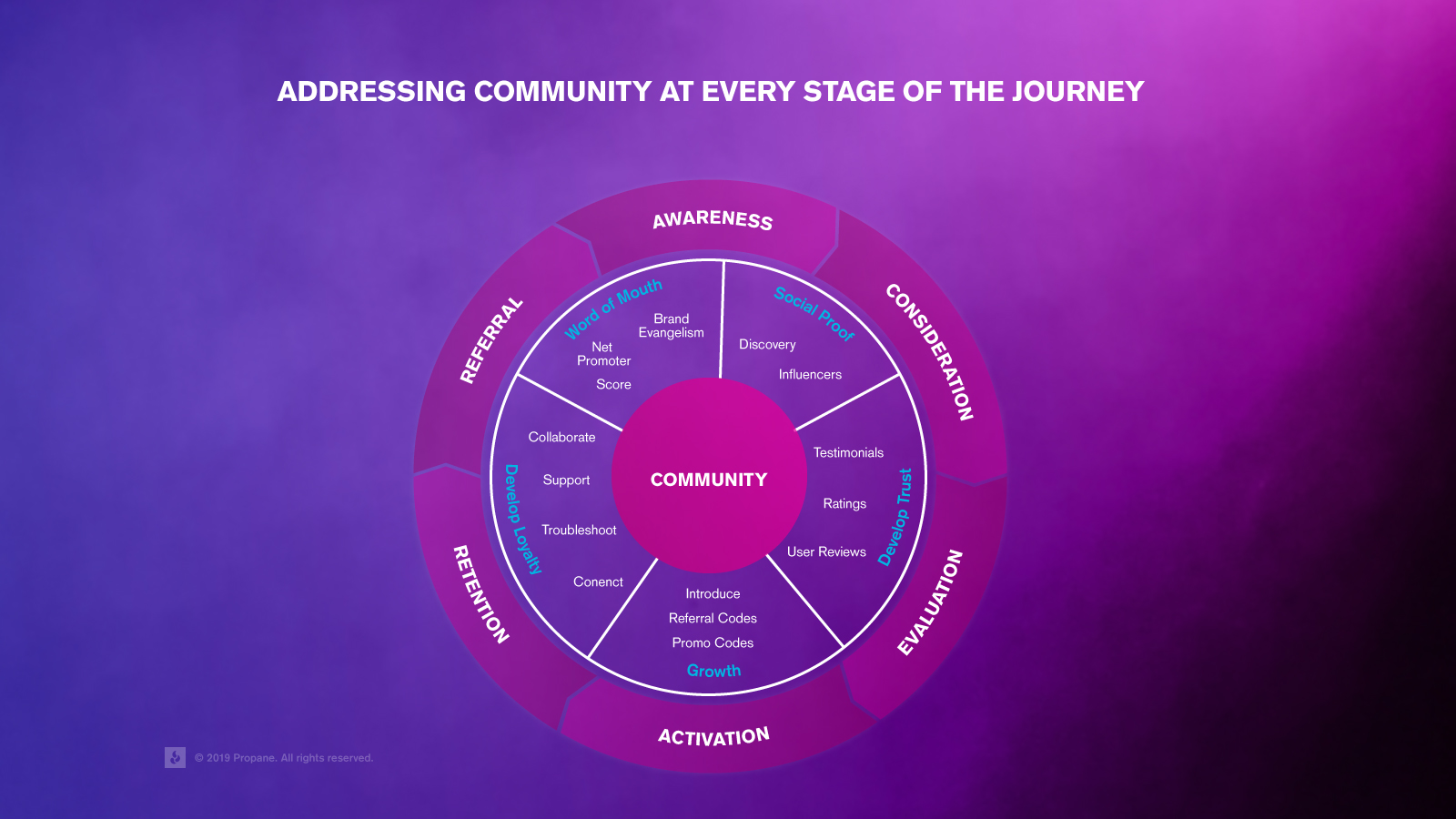 PAMF Linkages: Improving Quality of Life for Aging Communities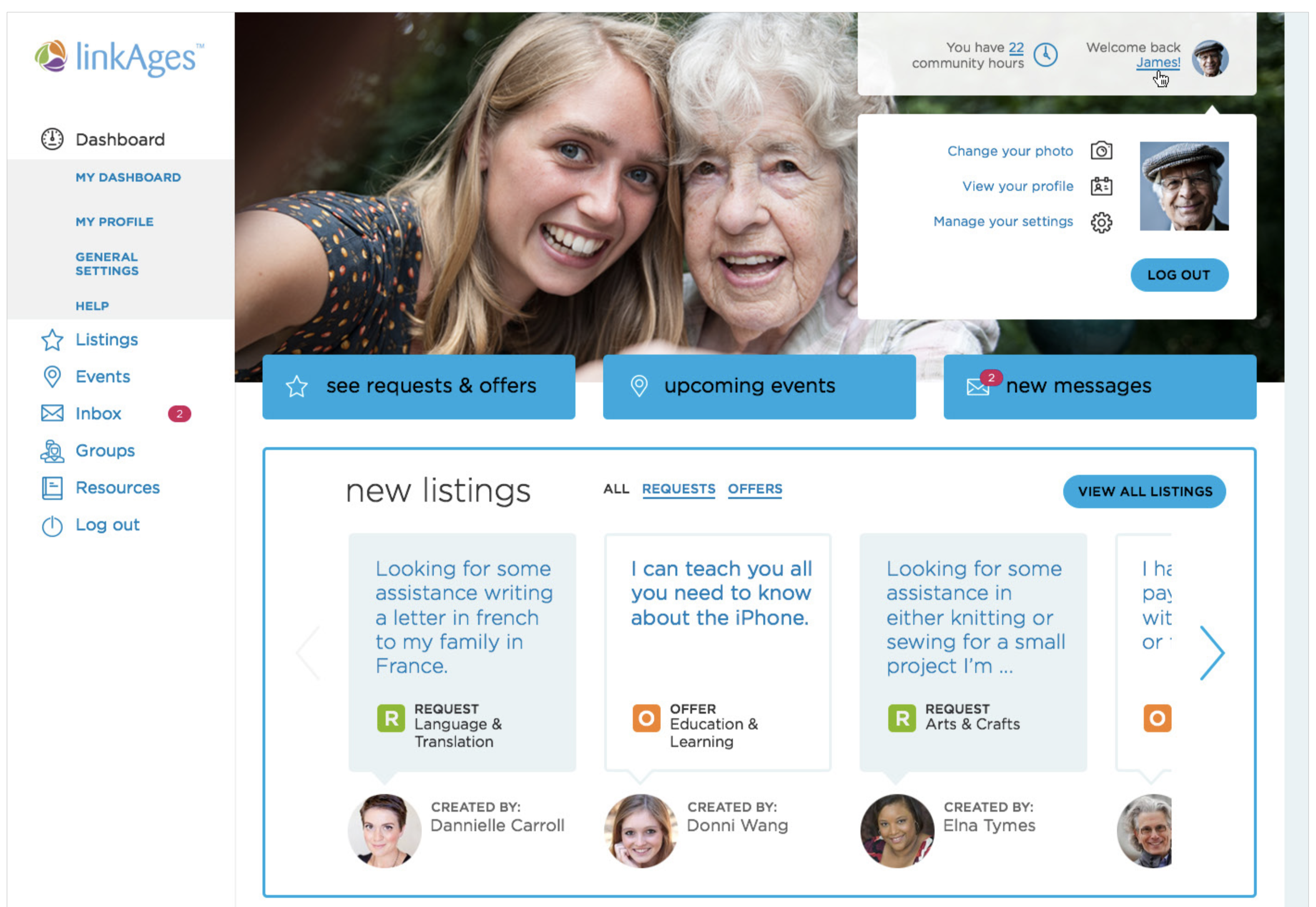 Focusing on a long-term strategy of identifying and resolving the CX  issues that hamper a digital ecosystem, businesses can find ways to create a positive impact for their customers.  By operationalizing these insights, brands can empower customer retention leaders to make value-driven decisions that help to prepare them for the next customer action.
Understanding a customers' motivation before committed via data-driven techniques and predictive analytics allows brands to detect churn risks and deliver meaningful engagement to then at every opportunity.  By redesigning PAMF's online time banking platform interface, simplifying the user experience (UX), and adding helpful features, Propane helped the organization further its mission of making an easy to use platform for older adults and caregivers.  By making it simple for members to receive and offer help, learn new skills, and share interests, Propane helped to decrease office visits for seniors by 26% and build lasting connections that led to the development of a stronger, more united community.

Premium Motorcycles: Ramping up International Motorcycle Sales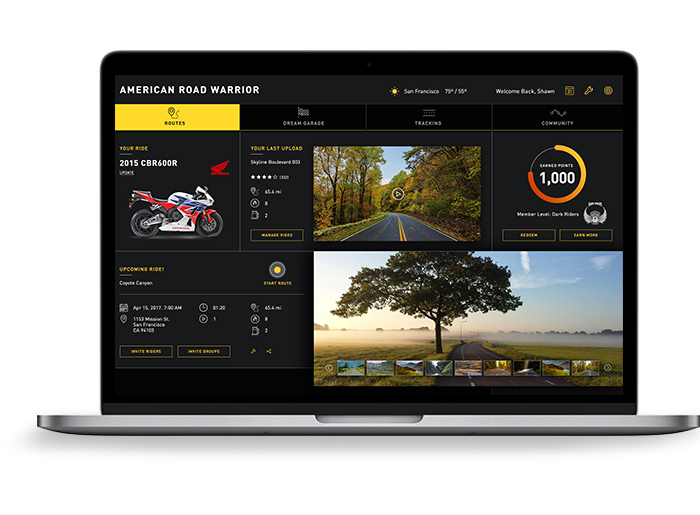 Delivering excellent CX's that delight customers and keep them coming back for more takes time to design and build to ensure personalized proficiency.  A recent article in Customer Think points to custom and CX focused content as key to conversion with 61% of consumers making a purchase after recommendations in a blog, 72% of businesses surveyed stated video content provided great ROI and conversions, and 74% of companies surveyed believed content marketing increased leads, thus showing the importance of listening to customers for the purpose of gathering insights to spread awareness.  This is precisely what Propane did to propel sales of a premium, Italian motorcycle brand in the U.S.
Propane envisioned a multi-faceted platform that educated and encouraged riders to ride together, and generate ideas over time that would be shared amongst other riders.  This digital hub would allow the motorcycle brand to gather relevant customer insights at a glance and continue spreading awareness throughout the U.S. market, thereby planting the seed for continued international sales success.

Red Queen: Leveling Up User Generated Gaming Content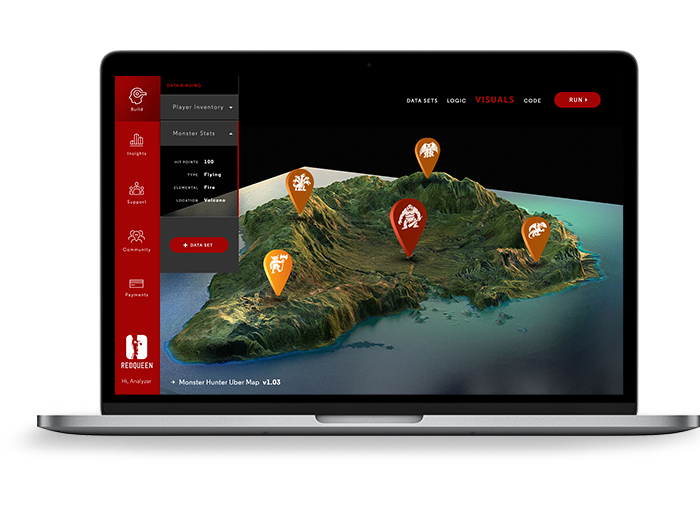 Roadmapping success in the $135 billion gaming industry isn't a concrete science since communities are scattered across Steam, Twitch, PCs, and a variety of console platforms.  Brands looking to chip away at the market share of gaming industry titans often look for shortcuts that focus on gamification marketing techniques that, although moderately successful in the short-term, don't resonate well with communities past the initial touchpoint.  
Propane isn't focused on these types of short cuts (or any short cuts for that matter). Instead, we focus on implementing community building and retention strategies that approach the construction of gaming industry communities from an insight-driven perspective.
The second screen gaming platform, Red Queen, is a brand that has focused on providing gamers with no coding experience a high level view of important in-game information such as maps, statistics, data sets, etc. to create custom second screens for their favorite games.  Propane's platform expertise was the perfect solution when it came time to conceptualize the RuneCrafter platform for Red Queen.  This platform would give individuals access to a drag-and-drop interface, allowing them to easily create second screens without any possessing any coding experience.
Red Queen's CEO, Alex Gilbert articulated how "architecting a platform for gamers to use game data to be their best requires orchestrating marketing, product, technology, and community solutions together in perfect harmony. Propane's vision for Red Queen helps keep our players at the top of the leaderboards through data insights."  This native platform element ultimately makes a big difference in the drive for increased community engagement and user retention rates.  By lowering the barrier to entry for individuals who are new to coding via this innovative platform, Red Queen can expand their user base exponentially and continue to educate users on developing unique user generated content (UGC) that resonates with their wants and needs.